I made this kit a few years back. I teach wilderness survival to the Boys and Girls Scouts. I will have Wilderness survival merit badge weekends where I have the kids make a kit based on what they think they will need to survive 3 days in the wild. (You would be surprised to see what some kids think they need to survive)
I stress that they need to make a kit that covers the basics like shelter, water procurement and purification, Signaling, fire starting, first aid and food.The second day they have to make an impromptu shelter and spend a night in it. Spending a night alone in the woods in a shelter that you made, helps remove the biggest fear that people have about getting lost. Here is the kit I made. It weighs six pounds and has 101 items/uses (some items have multiple uses) It even includes a tent that is 4 feet wide by 3 feet tall by 8 feet long.
The entire kit kits into a fanny pack with multiple pockets. If it is not comfortable and easy to take along, you will end up leaving it at home, or in the truck.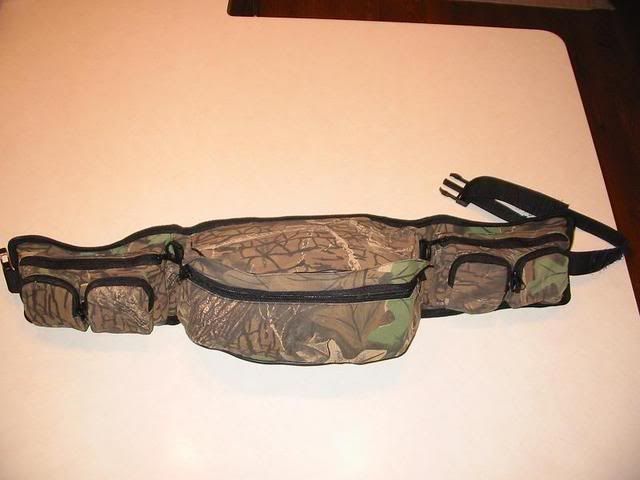 This is my son Jake modeling the pack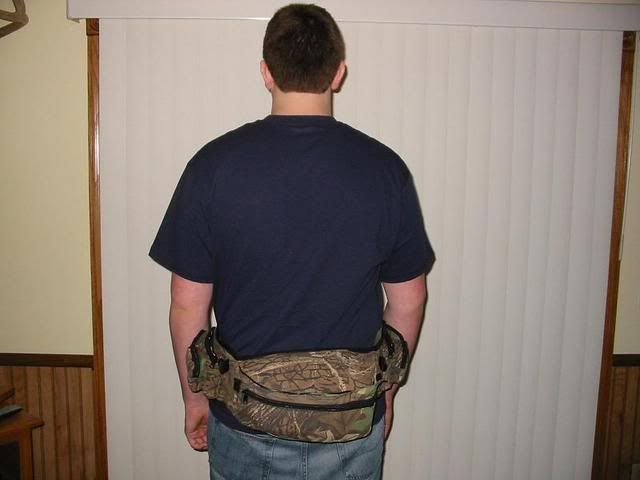 Here is the left side pockets as packed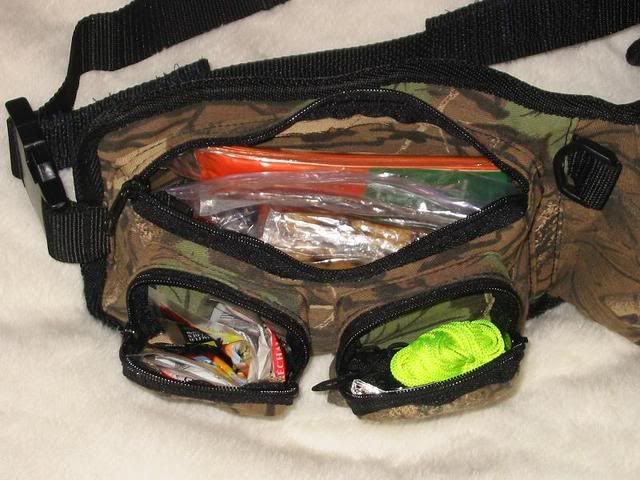 Here is what is in the pockets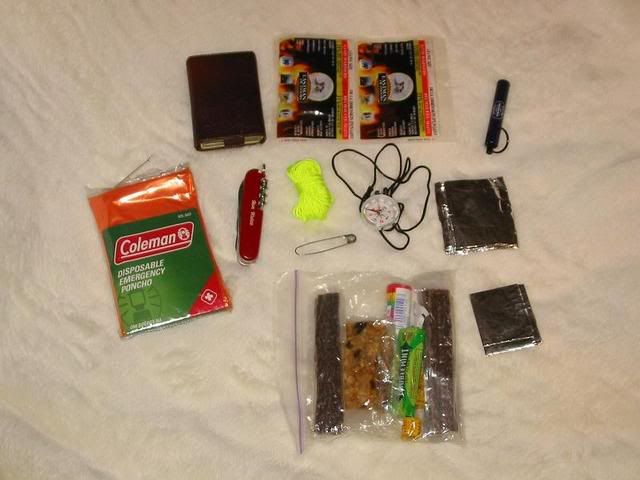 A rain poncho which can also be a shelter and a water gathering device and it's bright orange so it can be a signaling device.
A Swiss Army multi function knife. (need I say more)
50 feet of mason twine which is by far the strongest and lightest stuff around (use your imagination for it's uses)
Safety pin
Compass
Hand warmers (because I live in the North)
A small flashlight
a few large pieces of aluminum foil folded into small squares which can be used as drinking and cooking utensils
A deck of cards because boredom will kill you and it stresses the fact that you need to stay still (don't get more lost) You can use them for starting fires too
food including homemade granola bars and jerky, beef bullion cubes, sugar packets, gum and hard candy
The right side pockets as packed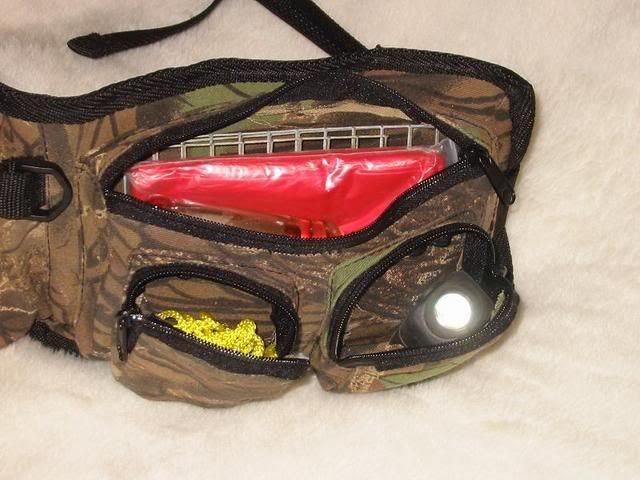 Here is what is in the pockets.
Another rain poncho
A large black plastic garbage bag for shelter and water gathering
it is wrapped with bright orange signal tape
A signal mirror (plastic, not glass)
A whistle
A PAL survival flashlight which I also use for fire starting
Water purification tablets
A bottle of denatured alcohol for fuel for my stove
a mesh stand for my stove
The center or main pocket as packed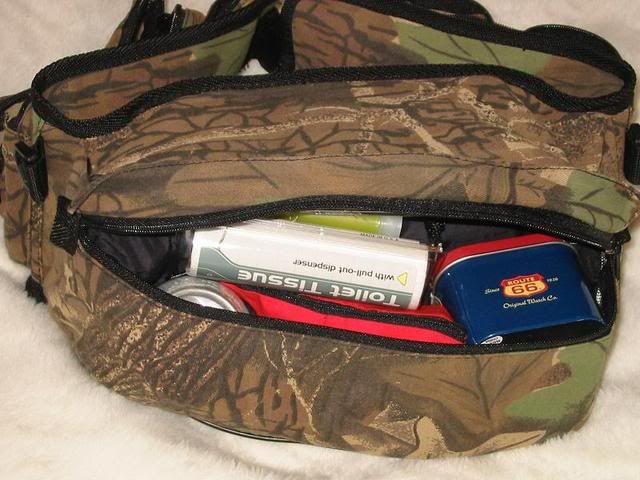 Here is what is in the pocket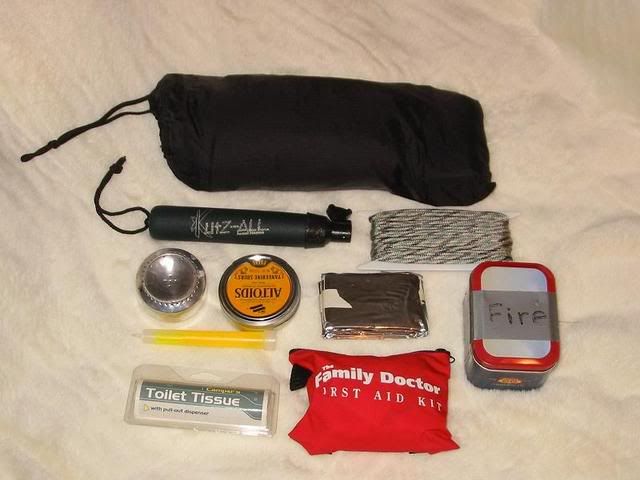 The tent which I made from rip stop nylon and waterproofed ( will explain more later )
A Kutz-All saw ( I will explain more later )
50 feet of parachute cord
A Mylar space blanket
An Altoids tin that contains another saw (I will explain more later) the tin is also the stand for my stove.
The soda can stove ( I will explain later )
A glow stick
Toilet tissue ( the single biggest moral booster there is ) It is also a fire starter
A first aid kit
A fire starting kit ( I will explain later) The tin is also a cooking and drinking vessel
The tent
Made from rip stop Nylon and bug netting. It has a zippered front entrance.
The tent poles are made from aluminum arrows that I cut down. They nest together for storage but slide together when assembled
Tent lines from mason twine
tent stakes
A large piece of Tyvek house wrap to act a floor to keep you off the wet ground. (very light weight and very hard to rip )
This is a pic of the tent made out of blue nylon