Here is how I make a knife from a table saw blade.
I went through my stash of saw blades. I donít have a shortage of them. I use the ones without carbide teeth so I know the whole blade is made of good steel.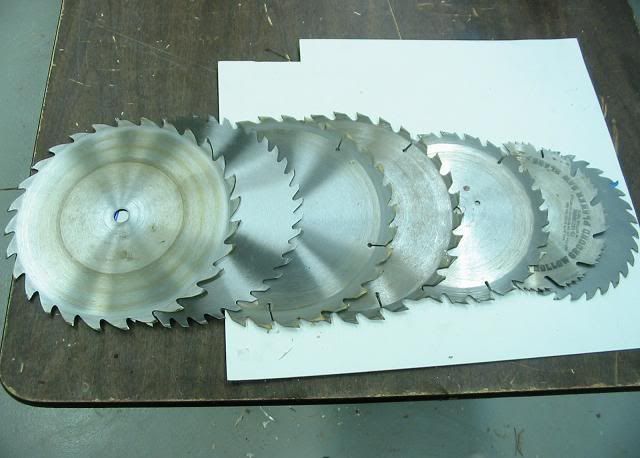 This is going to be a drop point skinner blade out of a .08 think 10 inch circular saw blade. A file told me it was good and hard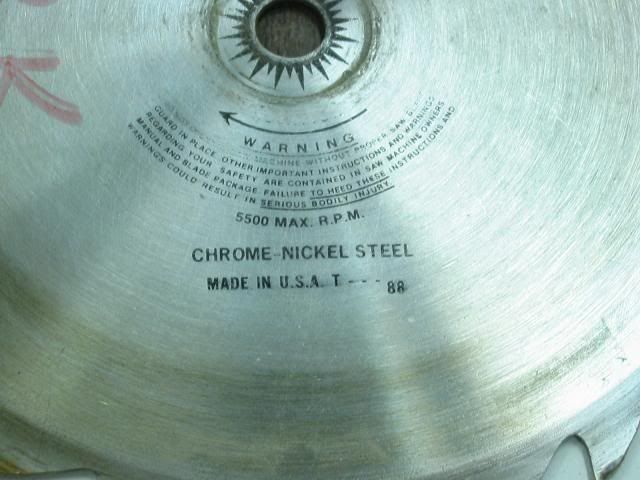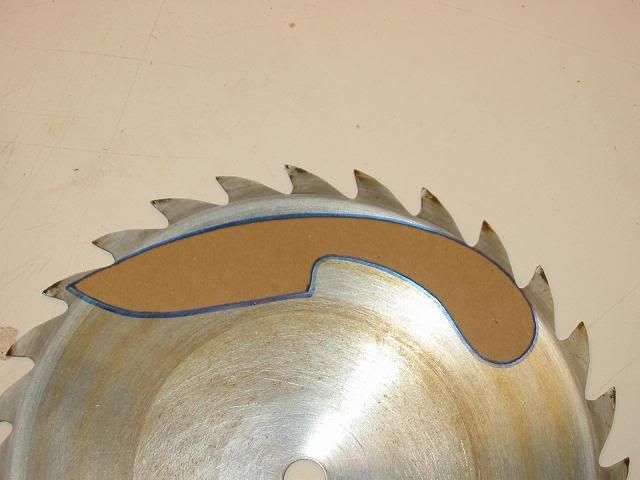 I used the Dremmel tool to cut the knife out of the saw blade.
With a little grinding and polishing, it cleans up well.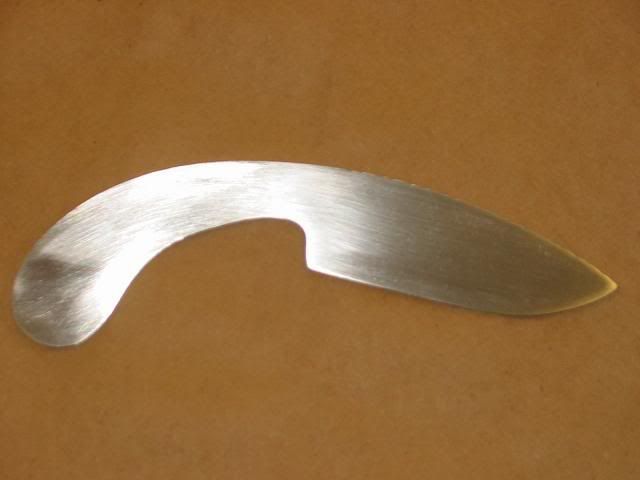 To add a little bit of style to the knife, I used a round chainsaw file on the backbone of the blade. I didnít go very deep.
I then used gun bluing on the file work and then polished away everything but what was in the grooves. I think it adds a nice touch to the look of the blade.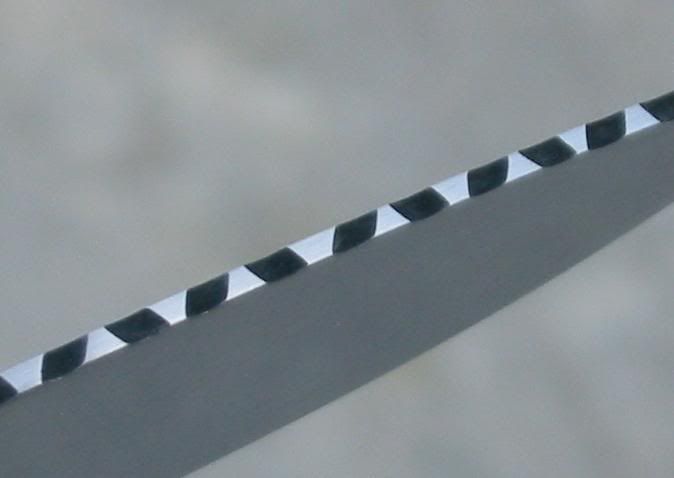 In order to drill the pin holes, I needed to soften the steel. I used a MAP gas tourch and slowly heated the tang.